Forgot to turn Audio On for recording Audio. Did active presenter still record audio that I can recover?
Hi,
If you didn't turn the Audio button on, the sound wouldn't be recorded. So, unfortunately, there is no way to recover it.
Next time, please try and check carefully before recording.
Kindly keep in mind that do not plug/unplug any device while recording since ActivePresenter can not detect the changes of the active audio output device.
Freely contact us if you have any questions.
Regards,
Huyen
Hiya,
I have a similar situation BUT - in my case the audio was on while recording.
In a nutshell: I have the free version from ActivePresenter installed on a MacBook Pro M1. I exported the recording to a MP4 file, which could not be opened by QuickTime. I tried to open it with another player - the same issue. I exported again the recording to an .avi file. This time, while the Quicktime still could not open the file, the other player (PotPlayer X) opened it, but there is no sound on the recording.
Please advise.
Kind regards,
Alex.
Hi Alex,
For your issue, please make sure to correctly export the video by selecting Export > Video in the toolbar.
If you export by right-clicking the video, it will just export the selected video track (object) but not other sound tracks.
Also, you should ensure that you have checked Export Audio in the Export to Video dialog as below:

Look forward to your update.
Best regards,
Quynh Anh
Hi,
Thank you for your timely reply.
I followed all the necessary steps. I have to say I only encountered this issue on the Apple machine. I used ActivePresenter on a laptop running on Windows and nothing like this ever happened.
Unfortunately, I had all those options checked in the dialogue and yet there was no sound on my file (or the player was unable to retrieve it?!).
Do you have any suggestions or do you know any decent player that would be able to run the exported files on a MacBook?
Many thanks!
Alex.
Hi Alex,
Could you try again using players like VLC or 5KPlayer?
If it still does not work, please kindly send us your project with the MP4 file via support@atomisystems.com so we can better investigate.
Look forward to your response.
Kind regards,
Quynh Anh
Hiya,
Thank you for the information supplied. The players indicated cannot be found on the App Sore.
I have uploaded 3 different exports of the project and the links where those files can be downloaded are valid until June 22, @10:30 pm. They are .mp4 (the first one) and two .avi (they will arrive in a different post). Here they are two: the .mp4 and the project.
Fingers crossed that you may find the issue!
Thank you again!
Kind regads,
Alex.
Hi again Alex,
Thanks for your follow-up.
However, the files you sent above are the exported ones.
You should send your project and its external data folder via support@atomisystems.com instead.
Please take note that ActivePresenter stores large audio/video resources of a project in an external data folder named PROJECT_FILE_files.
When copying, moving, or renaming a project file, please make sure to copy, move, or rename its data folder (if any) accordingly.
For more detail, kindly take a look at this quick video: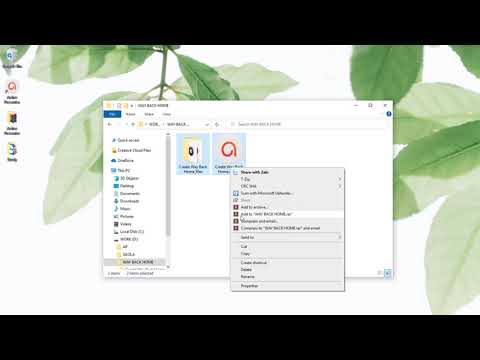 Best regards,
Quynh Anh
Hi,
I know, but the files are extremely large: the video file is 343 GB and the audio file is 380 MB. I can surely upload the audio file and send it to your indicated e-mail address but I have no idea of how I could send you the video file as it is very large.
Let me know please if you think it's useful I send the audio file and if you know of how I can send the video one.
Also, can you confirm the receipt of the project file via download link, or should I attach it to an e-mail?
Please advise!
Many thanks,
Alex.
Hi Alex,
You can download VLC player from its official website at: https://www.videolan.org
Your project is very large so I think it impossible to share it with the cloud storage service. Can you please create a copy of it, then remove the video, and export again. If the audio problem still happens, you can share the copy for us (the project with audio only).
If you have a Windows machine, can you please try exporting the project on Windows to see if the problem happens or not?
Regards,