Problem: how to save vidieos to see on a player
ActivePresenter version: v8.5.1.
OS:
Notes:
You need to export the recorded project to video (Export tab > Video)
how to do it i dont know about thi well . i have online clasess i wont copy this can yo hell me
tnx brother i got it but sound not working why is that
Hi,
Did you see the waveform in your project? Your video have no sound maybe because you export it in the Timeline pane by right-clicking a video object > Export to File.
Please take a look at this video to know how to export video with sound (make sure the Export Audio checkbox is selected in the Export to Video dialog):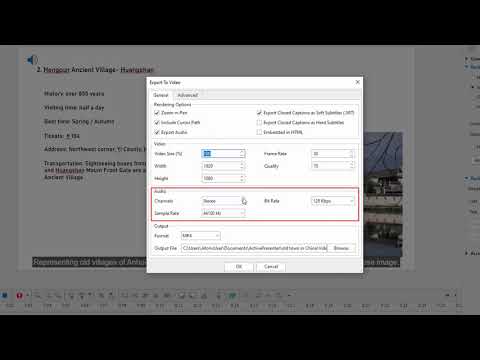 Regards,
Yen